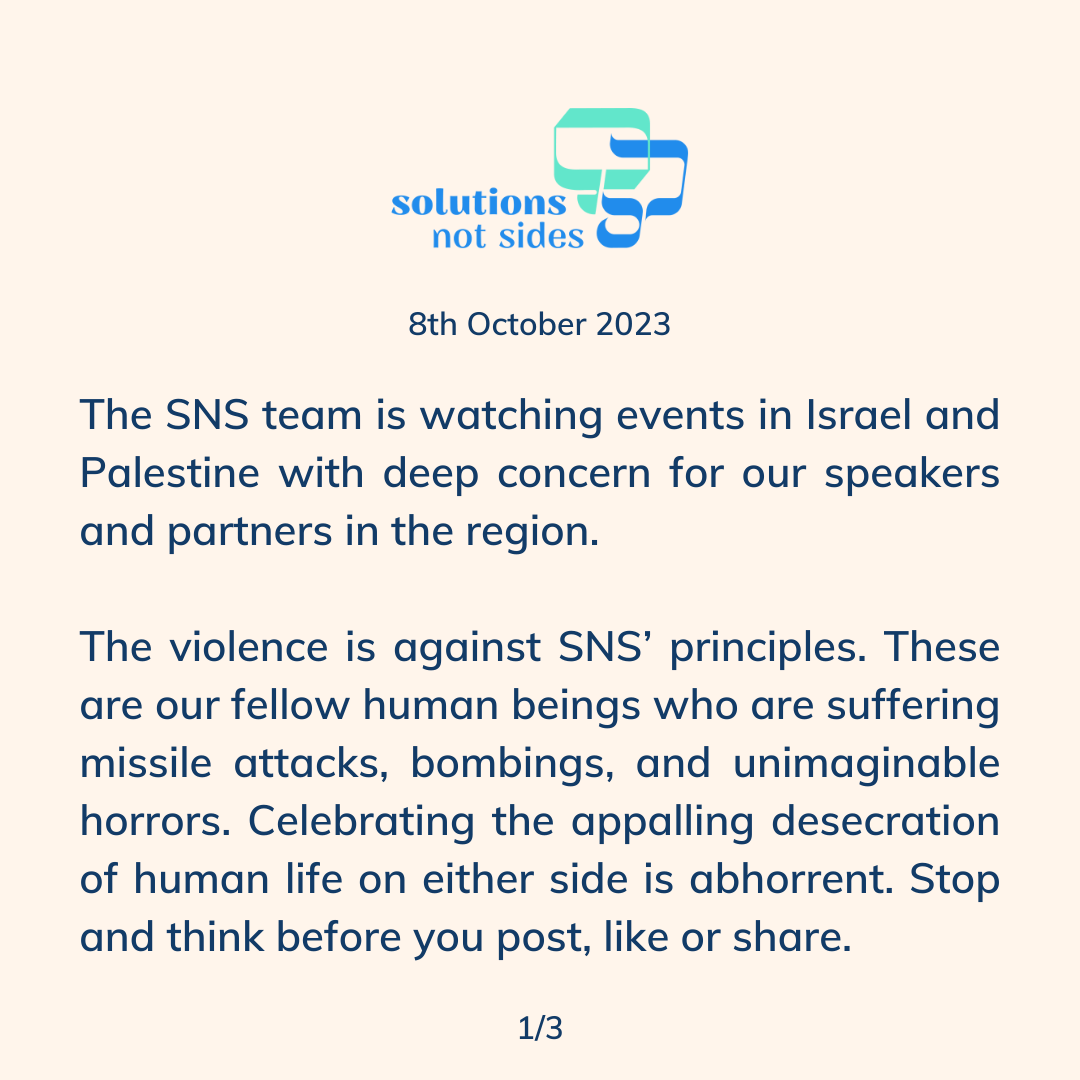 The SNS team is watching events in Israel and Palestine with deep concern for our speakers and partners in the region.
The violence is against SNS' principles. These are our fellow human beings who are suffering missile attacks, bombings, and unimaginable horrors. Celebrating the appalling desecration of human life on either side is abhorrent. Stop and think before you post, like or share. 
NO TO THE CELEBRATION OF VIOLENCE AGAINST HUMAN BEINGS

NO TO THE PROMOTION OF HATRED TOWARDS HUMAN BEINGS

NO TO CALLS FOR THE DESTRUCTION OF PALESTINE OR ISRAEL - THIS IS THE HOMELAND OF BOTH NATIONS
It's vital that learning and discussion around this painful and complex issue are not shut down at times like this. 
Click here for our educational resources on having these difficult discussions in schools. 
Click here to book a workshop with our Israeli and Palestinian speakers. 
Remember, British Jews and British Muslims are not responsible for what is happening in the Middle East, and they may be personally affected by the situation. The same goes for Palestinians and Israelis living in the UK. They all need our understanding and support at this time. They are all someone's loved one and they deserve dignity, peace and justice.